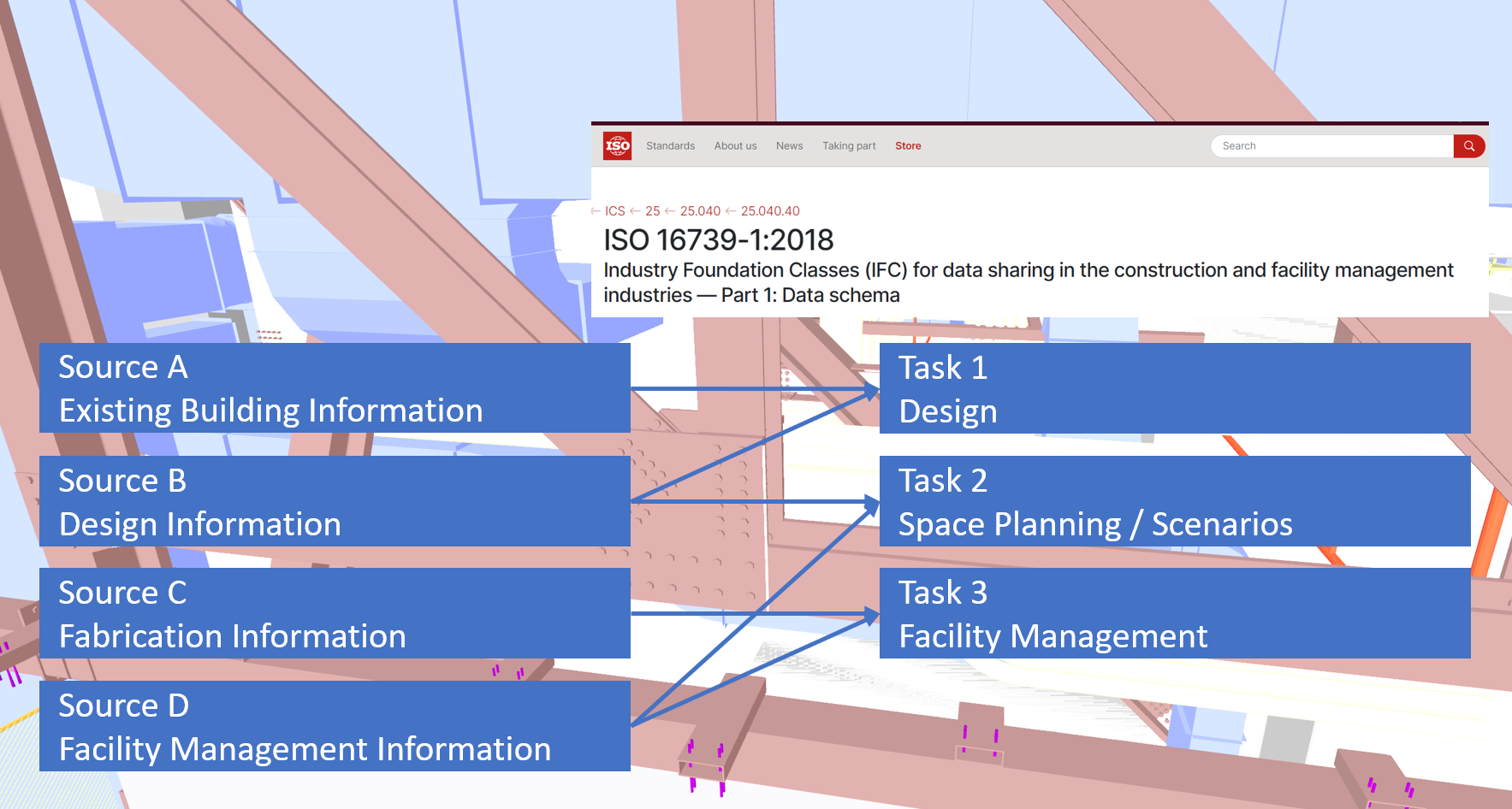 The BIMForum and BuildingSmart USA (https://www.buildingsmartusa.org/) seek your participation in the Open Standards Survey.
Open Standards are important tools for enabling innovation and development. Open standards enable individuals and organizations to access and leverage work products of industry participants efficiently and with confidence.
Think about the enabling nature of important standards such as HTTP for the internet, NFPA 70 National Electrical Code (NEC) for Electricity, ADA standards for building design and the PDF standard for documents.
In the AEC/O industry practitioners must be able to exchange, store and distribute project and building information. The practitioners should be able to create, access, process, store and reuse project information with confidence, using the tools that are the best fit for a particular task.
We believe that open and accessible standards will play a key role in enabling the next generation of tools, workflows and processes to drive efficiencies into our industry.
Please assist in this process by filling out our short 5-minute survey.
Thank you for your consideration.
BIMForum and BuildingSmart USA  
What's new at BIMForum See more
Sunday, September 10, 2023
It has been brought to BIMForum's attention that, as has happened before, an organization has appeared styling itself as a "BIMForum." In the present instance, an organization calling itself "BIMForum …
Saturday, October 22, 2022
The BIMForum seeks your participation in developing and improving the Level of Development Specification (LOD Spec). The LOD Spec has enjoyed tremendous success over the last 10 years. The document …
Grow with us
We provide unique and exclusive opportunities to connect the technology, ideas, and people that will help our members achieve their business goals and grow their careers.